Welcome to the Frontpage
| | | | |
| --- | --- | --- | --- |
| Official MyNazaKia Club Website | | | |
Written by adik
Monday, 21 January 2008 00:00

ATTENTION TO ALL NEW MEMBERS & EXISTING MEMBERS
Please register yourself in this forum in order to get full access to the "Forum" section
After registering you can either click "Forum" tab under the "Main Menu" located on your upper left hand corner
OR
Try to log at http://www.mynazakiaclub.com/forum/index.php
If you still have problem to log in at our website please contact Izhar or email at This e-mail address is being protected from spambots. You need JavaScript enabled to view it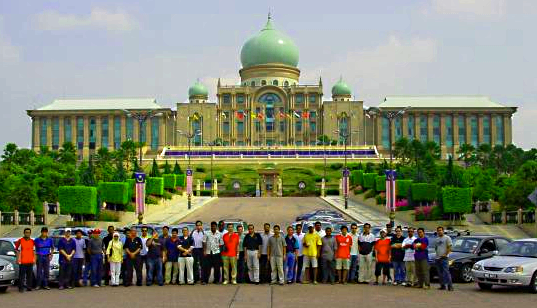 Malaysia Naza & Kia Owners' Club; also known as MyNazaKia Club Forum (MNKC) and after this refers to MNKC Private Forum is an independant web base club forum (ONLINE) which directly or indirectly has no interest with or in Naza Malaysia or Kia corporation.
MyNazaKia Club is forum mainly for all Kia and Naza models owners(Kia Picanto , Naza Sutera, Naza Suria , Naza Bestari 206 , Peugeot 308 (Naza) , Peugeot 407 (Naza) , Kia Rio ,Kia Sephia , Kia Spectra , Spectra5 , Cerato ,Kia Forte, Kia Koup, Kia Caren , Naza Citra , Kia Rondo, Sportage , Kia Optima , K5 ,Kia Carnival ,Naza Ria , Kia Sorento , Naza Sorento and other models/brands bought from Naza especially Naza Kia Sdn Bhd. Simultaneously, MNKC also welcome other Korean cars and other type of vehicle brand as well. This Club Forum, founded by the President himself, Mohd Izharudin (Izhar) has been unofficially operated online since 1 October 2004. MNKC Forum since then has grown from a small group of 10 members up to 2000 members currently. In line with the objectives, meet-ups also known as TT (teh tarik) session also are held twice a week so that members & newbies could get together and bond a much closer tie among each other.  
MNKC Forum is a private forum, exclusive for MNKC Members & Forummers, currently handled by its own MNKC Forum Management Team with K1A Metro Services as its Patron handling its official matters involving formality. K1A Metro Services are also the Technical Support Team for MNKC Club Forum.  Objectives of MNKC Forum being established are: -

a) For sharing database on performance & potential of Naza & Kia vehicles;
b) To established friendship, sharing of common interests and social services in a small family community environment during Teh Tarik (TT) Session / Meet-Up Session;
c) To act as a platform for the car owners, prospective customers and the public on sharing the information, knowledge and experience of owning Kia/Naza car;
d) Members to build networking around the country and also other countries. All Naza or Kia owners around the world are most than welcome to register* for FREE. 
*subject to MyNazaKia Club Management's approval.
REGISTRATION
1. Approval will be subject to the discretion of MNKC Management Team. 
2.Member's registration will be REJECTED IF the required informations are not being filled-up accordingly and accurately.
3. Please read the Rules and Regulations before you register as a club member. MyNazaKia Club Management will terminate members' account without any further notice if any members do not obey the MNKC Rules and Regulations.
If you have problem to log in at our website please contact Izhar or email at This e-mail address is being protected from spambots. You need JavaScript enabled to view it
Thank You
MyNazaKiaClub Management
Last Updated on Wednesday, 21 August 2013 02:00
| | | | |
| --- | --- | --- | --- |
| Naza Kia Family Fiesta with MyNazaKia Club & Naza Kia Owners | | | |

Written by adik

Wednesday, 28 January 2009 05:35

Thanks for Naza Kia Sdn Bhd for organizing Kia Carnival for MyNazaKia Club members &  all Naza kia owners.

Location: Stadium Shah Alam Section 13(nearby Giant Supermarket) on 10th April 2010

Last Updated on Thursday, 17 May 2012 06:06